THOMPSON, CONNECTICUT USA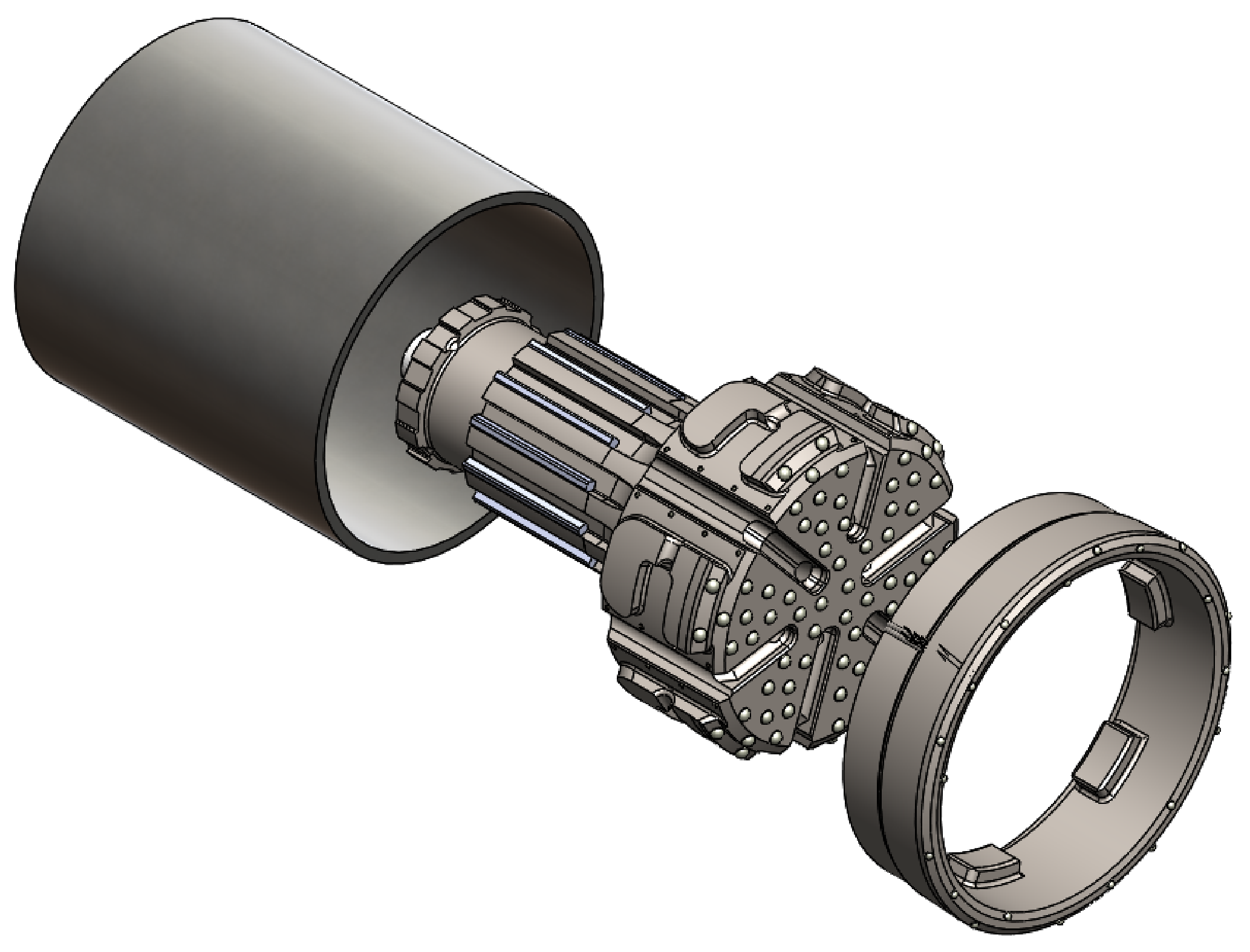 Numa, the world's leading drilling technology provider, has announced a new range of Casing Ring Bit Systems for simultaneously drilling and casing vertical or horizontal holes in piling, foundation, anchoring, geothermal, and other casing applications. It is a complementary product to Numa's highly successful Super Jaws® Overburden Bits and Impact Ring Bit Systems®.
Numa's Casing Ring Bit System consists of a pilot bit, casing shoe, and heavy-duty ring bit and is available in a wide range of sizes for drilling holes 16″ to 48″ (406 – 1219 mm) in diameter. The design is highly configurable with options for both drill through and non-drill through applications requiring the installation of casing into bedrock. The system also boasts the ability to handle overburden and/or hard rock conditions using either conventional or reverse circulation DTH hammers. Some of the many benefits of Numa's Casing Ring Bit System include:
Reduces cost with same pilot bit used with multiple ring sizes

Provides simple lock design to better engage and disengage from ring

Eliminates carbide issues locking into pilot

Cleans holes efficiently through large flushing slots

Capable for use in vertical and horizontal applications
"We are pleased to announce the addition of Numa's Casing Ring Bit Systems to our product line,'" said Numa President, Ralph Leonard. "This advancement is yet another example of Numa's rock-solid reputation for designing dependable drilling products that deliver in mission-critical, harsh applications."
For more information on Numa's Casing Ring Bit Systems, please contact us at info@numahammers.com or visit our Casing Ring Bit website.
ABOUT NUMA
Numa is the world's leading drilling technology provider, dedicated to ongoing product innovation and results-oriented consistency. We've built a strong legacy of high quality, U.S. made DTH hammers and bits for drilling holes 3½ -50½ inches (89 -1283 mm) in diameter. With over 100 DTH hammer and bit products serving 11 different industries, our products are capable of drilling vertical, horizontal, and reverse circulation holes in hard rock and unconsolidated formations.