Fast and Reliable Drilling with Numa's 6″ Hammer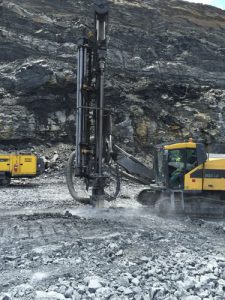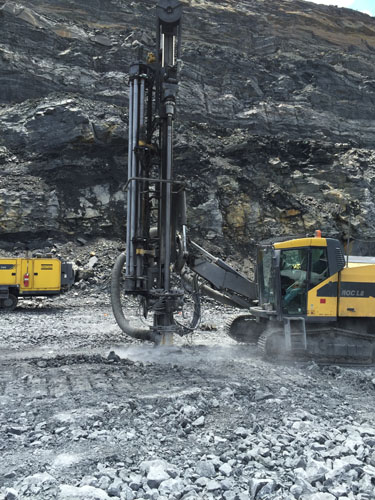 Reading Anthracite is a leading coal mining company and active supporter and innovator of alternative energy solutions. They are a national and global supplier for metallurgical and diverse manufacturing industries, commercial & municipal filtration applications, and residential and commercial heating. Supplying domestic and international markets for over 135 years, Reading Anthracite's long tenure of experience provides the world with reliable supply, consistent quality, and delivery solutions.
As a major coal provider, Reading Anthracite is an expert in blast hole drilling and has seen all kinds of DTH equipment throughout the years. This experience allows them to quickly evaluate products to determine which ones will stand up to their demanding drilling environment. Such was the case when DTH drilling expert and Numa Regional Manager Ted Foust introduced Numa's 6" HD hammer to them.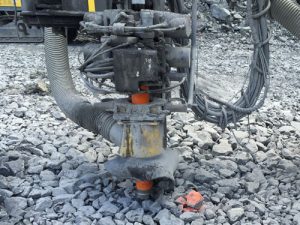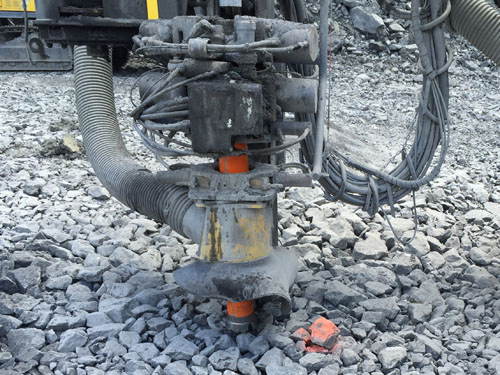 Reading Anthracite conducted the evaluation using a ROC L8 with an 850/350 (401/24.1) compressor. The drill plan called for drilling multiple 6-3/4″ (171 mm) holes through Llewellyn formation of fine to coursed grained sandstone. Average depth ranged from 40 to 150 feet (12 – 46 m). Pretty standard conditions for the environment.
"Numa's 6″ HD hammer ran as well as Ted advertised", said Josh Derrick, Reading Anthracite Company Drilling & Blasting Manager. "It was fast but what it really excelled at was how well it stood up against the hard elements we drill in every day. It is a work horse. Another big benefit was how easy the hammer tears down for maintenance and rebuild. Numa's 6″ HD hammer definitely saves us time and money."
Reading Anthracite found Numa's 6″ HD hammer to be a fast and reliable hammer. With its long lasting, easy to use characteristics it has continued to help Reading Anthracite to drill more footage, more consistently. With over 100 years of experience, take it from Reading Anthracite and use the authentic Numa 6″ HD hammer.