THOMPSON, CONNECTICUT USA
Numa, the world's leading drilling technology provider, will be attending 2018 Geofluid taking place in Piacenza, Italy on October 3 – 6, 2018. Numa will be co-located with Ripamonti in Pavilion 1, Booth 189 and will have experienced staff on hand to meet with current and prospective customers and partners.
In 2018, Geofluid celebrates its 40th year of serving the drilling industry. The event has steadily and gradually grown with a high degree of professional qualification and internationality, without departing from its core mission of high specialization in the area of drilling and underground works. These sectors include exploration and exploitation of underground fluids, special foundations and soil consolidation, geological, geophysical and geotechnical investigation.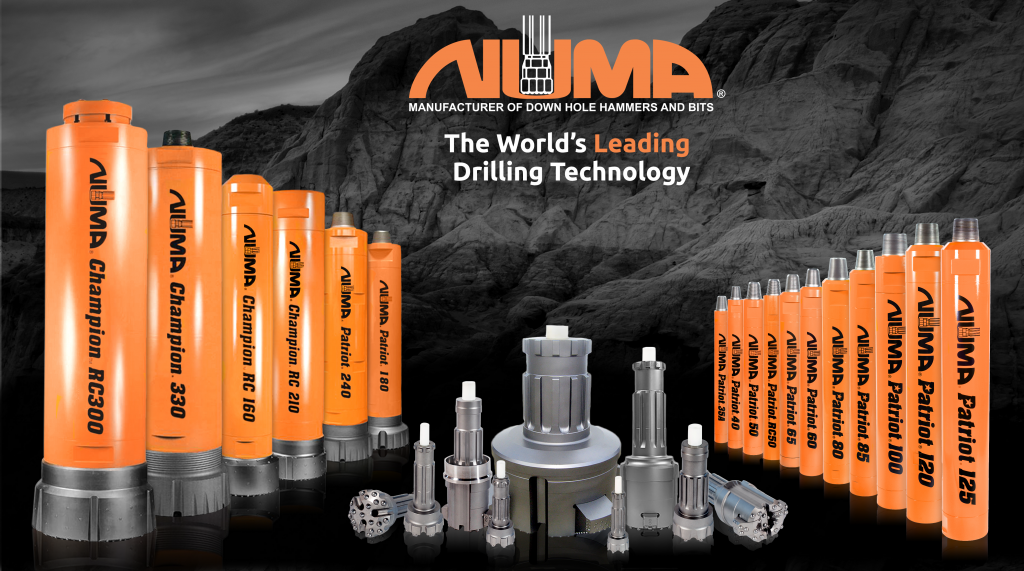 Numa offers a full range of DTH hammers and bits for drilling holes 3-1/2" to 50-1/2" (89 – 1283 mm) in diameter.  Numa's DTH products have proven to outdistance competitive hammers and bits in speed and longevity with each model designed for specific types of applications. This gives drillers the ultimate flexibility in product offering.
Also exhibited will be Numa's Super Jaws® Overburden Bits. Super Jaws is one of the best methods for simultaneously drilling and casing holes in unconsolidated ground conditions of overburden, boulders, or bedrock. The bits utilize a unique design where wings extend out larger in diameter than the casing while in the drilling position. When drilling is completed, the bit is simply lifted off bottom, causing the wings to retract back into the guide body and all tooling can be brought back to the surface while leaving the casing in place. There is no reverse rotation required, nor any expensive rings left in the hole saving drillers time and money. Super Jaws is capable of drilling hole sizes 5 ½" to 42" (139 – 1067 mm).
Stop by to visit Numa in Pavilion 1, Booth 189.
ABOUT NUMA
Numa provides the world's leading drilling technology with over 100 DTH Hammer and Bit products serving 11 different industries. Our products are capable of drilling vertical, horizontal, and reverse circulation holes from 3½ to 50½ inches (89 – 1283 mm) in diameter in hard rock and unconsolidated formations. With customers located in 105+ countries, we have built our customer-centric reputation on providing the highest value in products, performance and personal service available in the rock drilling industry.