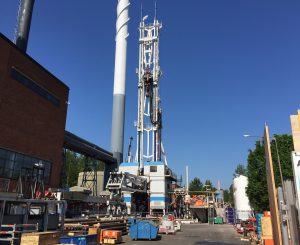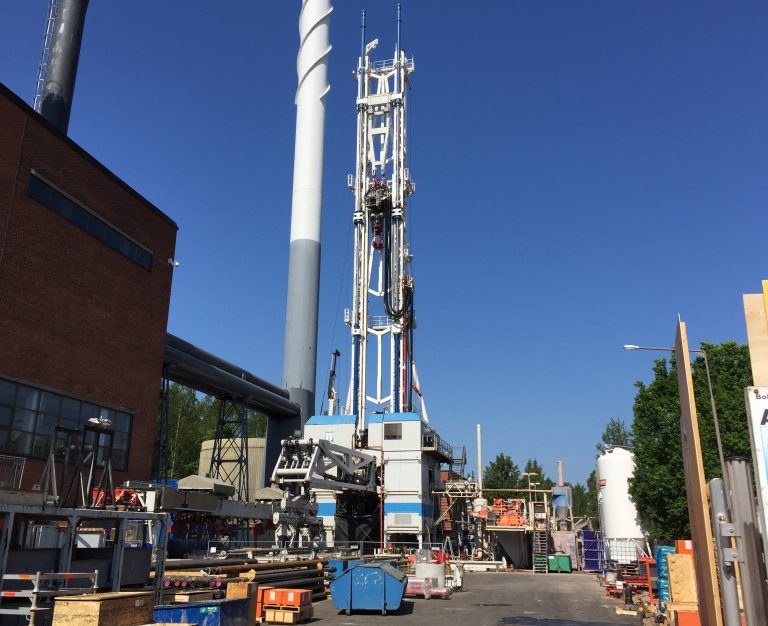 Numa, the world's leading drilling technology provider, has achieved great success in Otaniemi, Espoo Finland by drilling to 15,092 feet (4,600 meters) which is the deepest hole ever drilled in Finland. The geothermal project is part of a wide-scale effort in Finland to reduce the reliance on fossil fuels by finding renewable sources.  It is a critical effort fully embraced to move toward energy independence.
The project required the drilling of two (2) holes to support a new geothermal plant. Upon completion of the project, one hole will be used to pump water down through the bedrock that will act like underground heat exchanges. The heated water will be forced back up the second hole to a heat plant system on the surface to provide clean, environmentally friendly energy at a fraction of the cost of fossil fuels. It is estimated the heat plant will produce up to 40 megawatts of geothermal heat, which is up to 10% of Espoo's heating demand.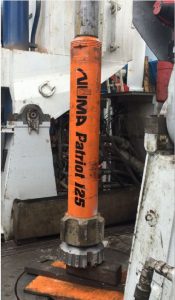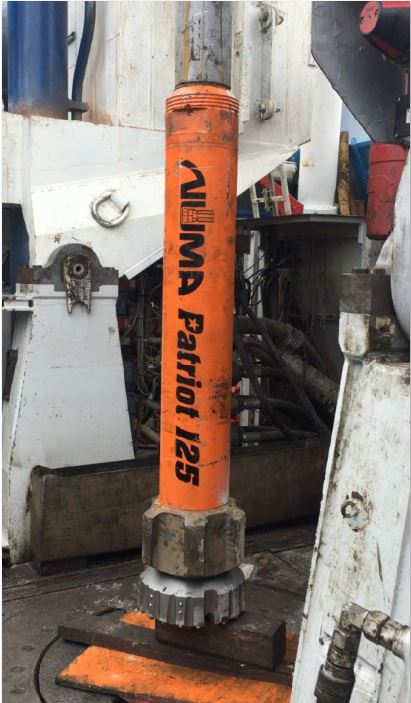 The geothermal project utilized multi-stage, telescopic drilling methods to reach the desired depths. The first stage used Numa's Patriot 185 hammer and 26" (660 mm) retained bits with PCD carbide to drill down to 900 feet (274 meters). The second stage used a 17.638" (448 mm) PCD bit to drill down to 9,600 feet (2,900 meters) where the hole was cemented. The third stage used a Numa Patriot 125 hammer specially fitted with fully retained PCD drill bits to ensure strict hole diameter was maintained throughout drilling.  Bit sizes from 12" to 12.500" (305 to 318 mm) were used in stage three until a depth of 15,092 feet (4,600 meters) was achieved.
Overall, Numa's DTH products delivered an average rate of penetration of 33 to 82 feet (10-25 meters) per hour and drilled up to 980 feet (300 meters) per day in the hardest rock formations in Finland (up to 520 MPa hardness). It took Numa products only a few short months to reach the recor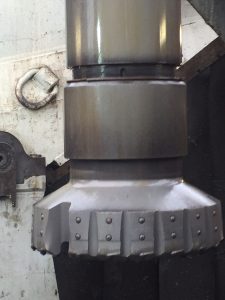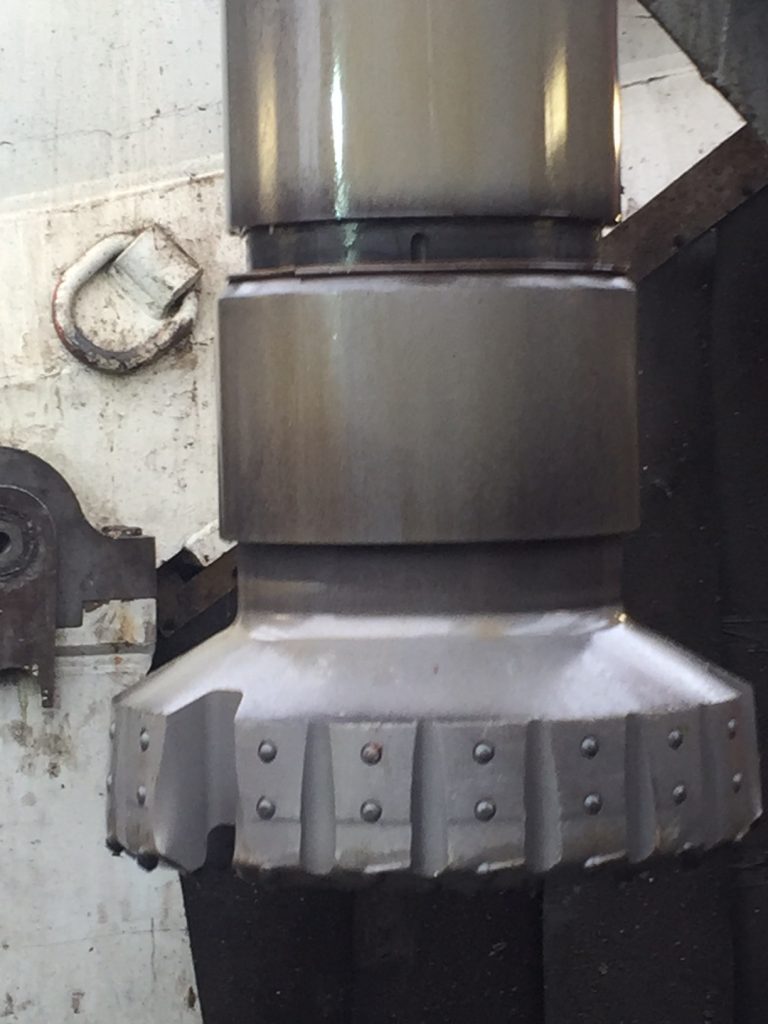 d-breaking depth which was estimated to take 70% less time than comparable deep hole drilling methods used in the past.
As with many deep hole drilling projects, keeping a consistent hole diameter and verticality were critically important. The project required Numa to design and manufacture many specially drilling components including custom porting and adapters to facilitate proper air lift. Special stabilizers were also provided by Numa to further promote verticality of drilling.
Numa President, Ralph Leonard, commented, "Successful deep hole drilling has been the forte of Numa products for many, many years. Whether it is drilling to 17,600 feet (5,300 meters) in West Texas or 15,092 feet (4,600 meters) in Finland, Numa has the DTH technology, expertise and service to get the job done right."