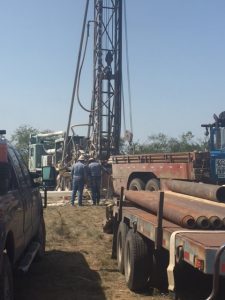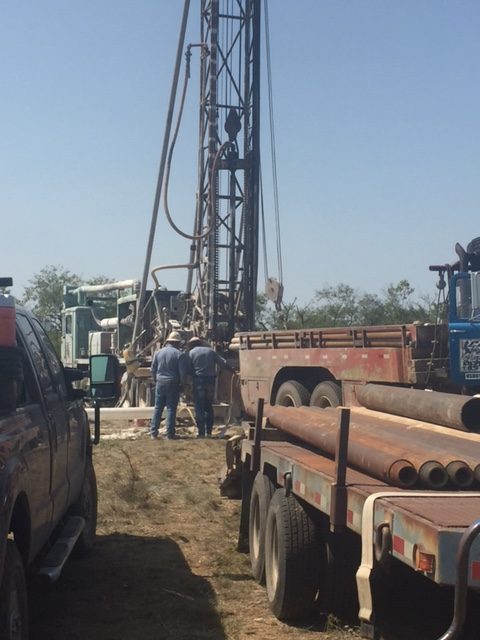 MERTZON, TEXAS USA –
Lange Drilling of Rowena, Texas was hired to drill a livestock water well on a location well known for hard rock. Many years ago, Lange had drilled a 1000' (304.8 m) well a few acres away and clearly remembered how tough the drilling was in the area. The goal this time around was to cut the drilling time in half.
The well was estimated to be anywhere from 500' to 1000' (152.4 to 304.8 m) to reach sufficient water. Owner Chris Lange reached out to Virginia Barron, Numa Regional Manager, to discuss his project needs. Virginia provided valuable insight into other projects in the area and recommended a Numa Patriot 60 hammer and a 6¾" (171.5 mm) Numa QL60 CC Hard bit to tackle this semi hard limestone. Chris Lange stated, "The customer service provided by Numa is second to none. Not only did Virginia walk us through things over the phone, she also spent an entire day at the drill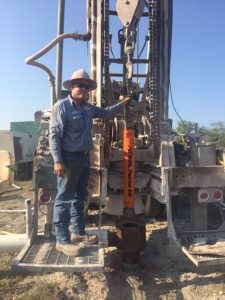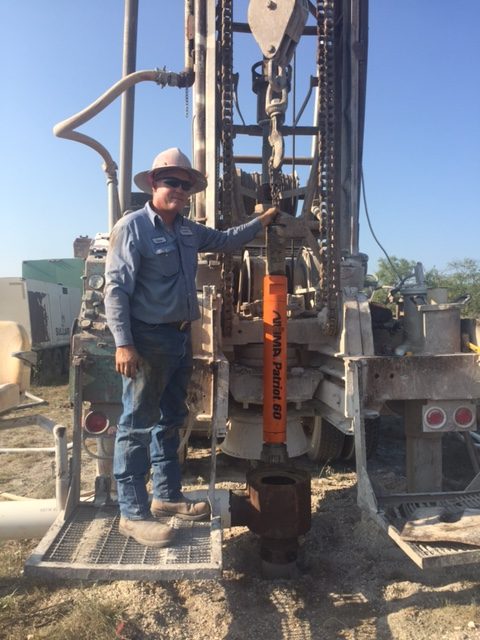 site with us. Our only regret is not purchasing the Patriot 60 hammer sooner".
Using a Gardner Denver rig, the Patriot 60 hammer drilled at 340 psi (23.4 bar) with plenty of CFM to clean the hole. Numa's environmentally friendly Enviro Lube was used to keep the hammer operating at peak efficiency with just 2-3 oz. of the product  inserted into the backhead of the hammer while running roughly 2 gallons (7.6 l) of water per minute. For the first 300′ (91.4 m) of the hole, the Patriot 60 drilled 20′ rods in an average of 8 minutes each. From 300' to completion at 740' (91.4 to 228.6 m) the average was 11 minutes per rod.
Numa's DTH products allowed Lange Drilling to complete the hole in less than one day. This was half the time compared to the previous well drilled in the same area. Due to the shorter drill time, Lange significantly reduced their cost and also gave them the availability to drill three (3) additional wells over the next three (3) days. At the conclusion of the project Chris said, "I can drill about 400' in 3 hours and 15 minutes, which is awesome!"