THOMPSON, CONNECTICUT USA
Numa, the world's leading drilling technology provider, has announced the addition of Gregg Hayes as Product Manager HDD. Gregg is based in New York and will head up business development, service, and support of Numa's horizontal directional drilling products (HDD). The position will require him to grow direct and dealer sales of Numa's horizontal hammers, bits, and drilling systems.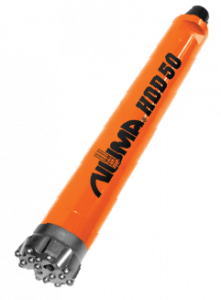 Gregg is a recognized expert in HDD and comes to Numa with 20 years of experience in the drilling industry. For the past 5 years, he was a top HDD salesperson selling into multiple US markets while also focusing on the further development of horizontal rock drilling products. Previously, he served in various sales and management roles for companies selling tooling, drilling fluids, bits, reamers, rock tools, swivels, etc. His experience and background provide drillers with a wealth of knowledge and insight.
"Gregg is one of the foremost experts in HDD with a proven track history of teaching drillers the most effective ways to drill using pneumatic hammers and bits in horizontal drilling applications," said Numa Vice President of Sales, Neal Kuszewski. "He is a great addition to our team and further demonstrates Numa commitment to providing the best drilling resources in the industry."
Gregg commented, "Throughout my career, I have recognized Numa to be the industry leader in rock drilling products. I am very excited to join Numa and continue their long history of providing customers with the right products, expertise, and support."
 ABOUT NUMA
Numa is the world's leading drilling technology provider, dedicated to ongoing product innovation and results-oriented consistency. We've built a strong legacy of high quality, U.S. made DTH hammers and bits for drilling holes 3½ -50½ inches (89 -1283 mm) in diameter. With over 100 DTH hammer and bit products serving 11 different industries, our products are capable of drilling vertical, horizontal, and reverse circulation holes in hard rock and unconsolidated formations.